One of my clients recently clued me in to what I believe is one of the secrets of increasing sales, social media marketing, and brand promotion.  Yep, all in one tidy package.
Most of us know from Malcom Galdwell, Seth Godin, and other erudite observers of the human condition that word-of-mouth is one of the most effective methods of promoting a business or product ever imagined.
And most of realize that that the power of social media, applied to commerce, transforms geographic distance and can even restore an "Olde Time" sense of community.  Angie's List has acquired more gravitas, more impact than the Better Business Bureau (remember them?).  And as generations can attest, the vendor your distant cousin used, is the one you will use, if you have no other input on the matter.
So how does this matter to entrepreneurs? 
Your customers are your ambassadors. The statistics are obvious: celebrities and athlete role models can absolutely drive brand and sales.  But when you can't afford these famous people, there's nothing better than a paying customer.
So why would a paying customer even bother to Like you on Facebook (or join your Network on Linkedin, for the business-to-business set)?  Why would they help you sell your next widget (or sign your next deal)?
The cruel answer is that they won't.
(Coke and other established brands just can't seem to understand this, despite research that proves their customer social media chatter doesn't help them).
They've already purchased.  They've already had their needs met.  You've satisfied your part of the vendor-customer relationship.  They're done.
Anything after this… is a favor.  Frankly, if you ask, you'll owe them.  (dirty little secret: it's the asking that implies the favor… even if they don't follow through, you'll owe them.  Ugh.)
And that's after you have convinced them that you're worthy.  And then pushed them to take action… on the favor you've asked them to do.  And risk annoying them.
But:  there's another way.
It's called gratitude, and it is universal.  And it's worked for centuries… despite the more "recent" research that helps defend this essential human emotion.  You may find yesterday's fascinating article in the New York Times illuminating: it describes the Professor Adam Grant and his research on empathy and the gift of giving.
How does this work?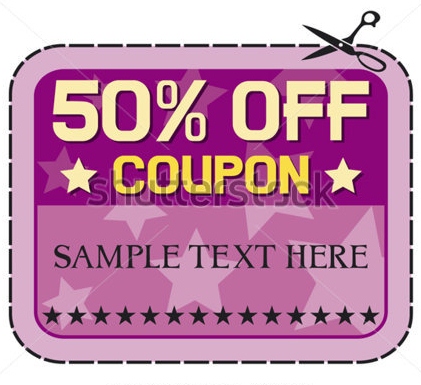 My client, struggling to promote his awesome but expensive products, realized that he can increase sales, promote his brand, and reward his customers by a simple concept: he invites his presumably happy customers to personally convey to their specially-chosen friends… a substantial and significant discount with a special coupon.
And he doesn't discount.  Ever.  He owns a luxury brand, and there is absolutely no point in discounting, ever.  Well, never is a long time, but I can tell you I can't remember the last time I saw BMW or Patagonia discounting.  Yes, retailers offer Patagonia on discount (picked up a tasty sweater a few months ago) but I and everyone else attribute that kind of discounting to the retailer, not the brand.  The Patagonia and BMW brands are definitely not discount.
But you can get one of his products on deep, deep discount… if you know someone.  Like a dear friend.  Who already bought.  A happy customer.  That's the only way.
And there is the genius.  Rather than the vendor being magnanimous and generous… he empowers the customer to be generous.
The customer is the hero, not the brand.  The customer gives the gift, not the company.  The reward for buying… is to be able to give.
And the customer thinks carefully (only one coupon is provided) about who is the worthy recipient…
Which:
Increases the likelihood the coupon will actually be used, i.e. gets another sale
Rewards the customer's initiative to buy in the first place
Reinforces the customer's buy decision with special recognition, now they are the member of a club
Supercharges the Word-of-Mouth, with a call to action (coupon expires soon)
Expands the network (both giver and recipient emails are captured; coupons are uniquely numbered)
The recipient receives this gift from a friend, from an intimate.  This gives the coupon itself a kind of gravitas that far out-weighs the endorsement provided by a celebrity, a review service such as Angie's List, or even a product review by a branded media outlet.  And it is far, far beyond a mere Facebook "Like".
Ultimately this is about broadening the customer base, spreading good will.  It isn't about discounting.  In fact, I recommend against providing current customers discounts (how exactly would that be a good idea?).
And broadening the customer base with positive interaction is how you build a great brand.
This method works for products or services.  And especially well for any differentiated offering.  Seth Godin in Purple Cow goes farther and says that the product or service must be remarkable, a purple cow in a sea of brown cows.  And that it can't be "painted purple after the fact" – it has to be inherently and authentically unique.  And that this will drive explosive Word-of-Mouth.
If you offer unusual quality for your market segment or geography (e.g. custom home building, top-tier outdoor apparel, a tree-trimming service staffed by botanists), or if your offering is relatively expensive (e.g. BMW automobiles, yachts), or if your customers are highly selective because of the nature of your offering (e.g. hair stylists, massage therapists, highly-ranked legal counsel) you will benefit from this method to broaden your customer base and deepen your relationship with your customers.  I've seen it work.
Help your customers give you to your next customer.  And be sure to thank them.
Further research: