As a venture capitalist, I met many engineers attempting to raise money for their startup tech company dream.  A pattern quickly emerged, which I hadn't expected.  They couldn't tell me why they wanted to start a company.
Often there was no passion as they struggled to explain Why.  And frankly, their explanation often sounded scripted.  Understandably, they were trying to tell me what they thought I wanted to hear – a common symptom when founders are trying to raise money.
As the pattern further developed, I eventually realized that they weren't capitalists.  Almost none could tell me what their business model was for their company, let alone tell it with passion.  The simple reason: they weren't passionate about the business.
This alone wasn't reason enough to turn them down, but it was a huge red flag.  You won't find many successful businesses, let alone high-risk speculative startups, without a passionate leader to take them through the very tough parts.  They have to really, really want it.
In fact, one prominent angel investor I work with told me years ago that he has never lost money when the founder was pursuing his or her passion – its not his only requirement for investing, but it is his most important one.
As it turned out, I found that many startup founders were primarily motivated by the desire to have independence.  Simply put, they wanted to control what they worked on, to choose who they worked with, and even the office space in which they worked.
And they didn't realize it.
There are two problems with this.  First, they're usually not going to get funded.  Passion for obsessive control is not a successful investment criteria for any investor (regardless of the homilies for Steve Jobs).
Second, if they somehow succeed in getting funded due to special circumstances (e.g. misrepresenting their motive of control; a frothy market for investment in the category; luck) they will be replaced as the leader by their investors at the first opportunity.
And this is truly unfortunate.  Reputations will suffer, months or even years of work will be sacrificed, and often teams will splinter irreparably, despite long-term relationships.  And the founder won't get what they wanted in the first place!
This is just one example of misery due to not understanding what you Really Want. There are others…
You probably know a lawyer or two who are miserable in their chosen profession, despite having loved law school.
Engineers who discover they love teaching far more than working as an engineer.
And technical founders that never really wanted to run a business and revel in capitalism.
Often this can be avoided by a practice of mindful choices, along with a few tools.
Wants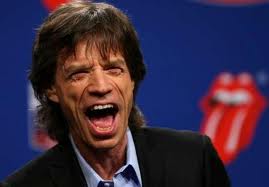 Most of my clients are familiar with a simple, but demanding exercise I take them through.  I'll summarize the key concepts for you here:
First, we need to distinguish between what we Want from what we Need.  Wants are aspirational, often thoughtful and informed.
For instance, if asked, most entrepreneurs will say that they Want "Integrity" in their life.  After all, who would say they don't want to act with integrity?   Other examples include the Want for "Creating", "To Be Appreciated" and "Financial Success".
The exercise I use guides you through the thought experiment of trading off various Wants against each other, so that you can decide their relative importance in your future decisions.  A simplistic example would be "Choose one of Rich and Famous, but not both… which do you want?"
There is no right answer, and so the exercise is to determine your most important Wants. 
Of course, you could avoid the hard work, and make a list of 20 or even 30 aspirational goals, something like "To always act with integrity, while becoming rich and famous, and controlling every single thing and also being appreciated as a loving sensitive person who can relate to anyone… etc. etc." but it wouldn't be very practical.  Or realistic.
And the research shows that we can handle a limited number of goals and aspirations at any given time; I usually suggest no more than five.
Part of the exercise is designed to "get around" the intellectual, analytic part of our mind that tries to run most of the decision-making and goal-making in our lives… and get to latent Wants that have gone unnoticed because it's not part of the intellectual, theoretical view of ourselves that we hold (or that we inherited from our parents).
Clients often uncover Wants that are deeply meaningful and touching, that didn't make their first draft list of the most important.  This is when individuals sometimes realize (for instance) that they've always loved teaching; they've always loved tinkering; they've always loved creating products. 
Now we're getting somewhere!
(And my investor colleagues would be interested in hearing about a startup that taps a founder's life-long passion).
Needs
The second aspect of this topic is understanding your underlying Needs. Needs are the fundamental requirements that you can't modify.
For example, one of my clients knows from long experience that she "needs" demanding cardio exercise at least every other day, if not 5-6 days a week.  Without enough of it, her physical self affects her mental self, and thus professional effectiveness, even her personal relationships.  She becomes edgy, even a little depressed.  If you aren't like this, you probably know someone who is.  This isn't a "Want" because it isn't aspirational, and she can't really "control" it in any simple way, it is an underlying drive.
A darker example of a Need would be an alcoholic that needs a drink, or really any addiction, including the addiction to always be working.
We will do almost anything for a Need – such as those previously described Founders who fib to their investors (and/or themselves) about their Need for control.
The relevance of the Need is that we want to understand it, without judgment.
Why?  Simply put, Needs that aren't understood and identified, have a habit of sabotaging our work, our journey, and our relationships.  Regardless of whether it is a positive Need such as needing daily exercise, or a negative Need, such as controlling every small detail in product development, the first step is identifying it.
This part can be tough – our self-image, let alone our professional image or "brand" may not easily accommodate the insights about our Needs.
This process must be confidential, or the client will avoid the less flattering Needs or may not be able to admit to themselves what they really Want for fear of being seen impractical, greedy, or even unworthy.  This is one of the reasons why this can be very hard work.
But it is essential.  Even if there are no grand revelations, and the Wants and Needs documented through the exercise were known to the client all along, the clarity and written record creates a measuring stick that can be applied to future decisions.
I often encourage clients to review their final Wants/Needs inventory on a periodic basis, and when faced with a difficult decision.  They can remind themselves why they may be tilting in a particular way on the decision, and with this self-awareness, make a better decision consistent with their long-term goals.
And those unfundable technical founders I kept meeting in venture capital pitches?  They were mistaking their Need for control to be a Want for entrepreneurial work.
They will be far more successful if they find a role where their control requirements are a welcome attribute, or by partnering with an entrepreneurial leader who is passionate about capitalism.  And in the end, they'll be far more happy, getting what they really Need.