Choose What Works Best for You
Clients engage with Flashing Red Light in two ways: for specific Advisory Services or in a One-on-One Coaching Program.
We can advise on a broad range of business challenges in marketing, leadership, strategy, fundraising, and exits. We are particularly passionate about the pressures faced by U.S. brands and manufacturers. 
From time to time we also engage with clients in an 1:1 Coaching Program, where the client knows they want a partner in their entrepreneurial or executive journey. Together we plan a program specifically for your career and/or business goals.
Advisory Services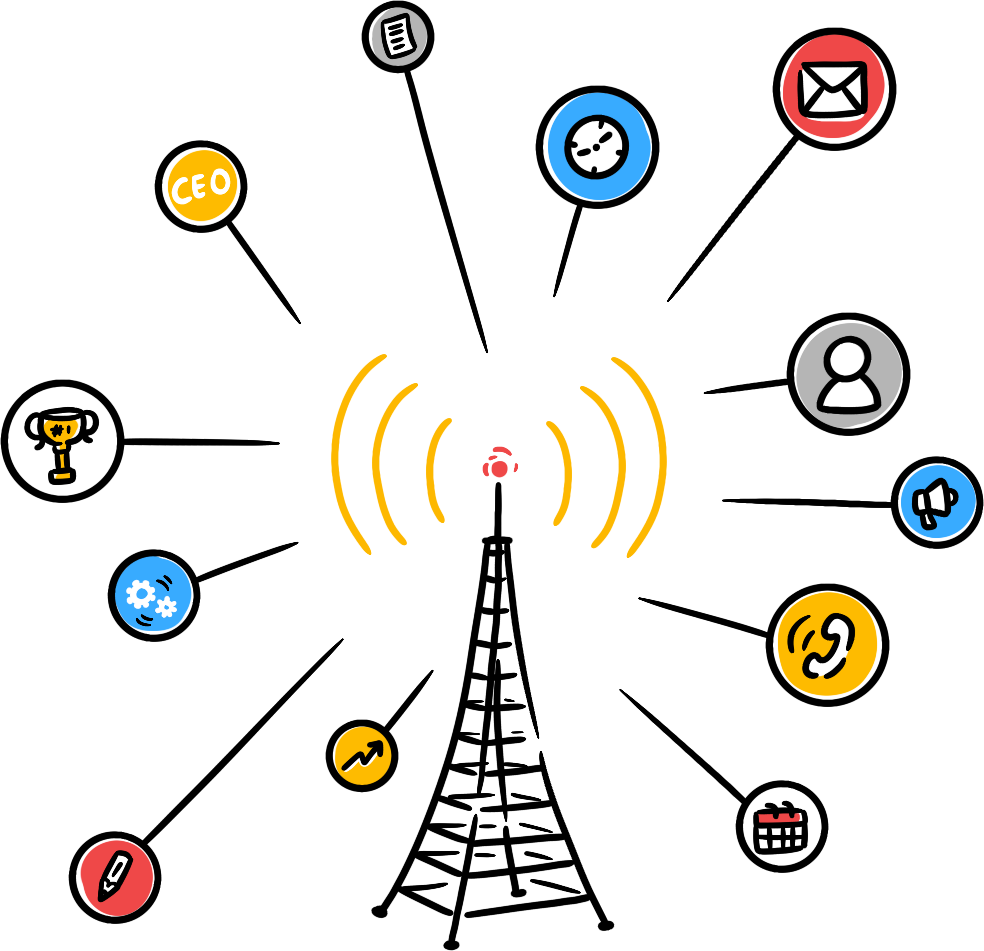 Certain challenges eventually surface in nearly every business, whether $1m or $50m in revenue. We don't see every one of these challenges in every client's organization, but we have seen all of these challenges many times in many different industries and situations.
While there is rarely a one-size-fits-all solution for each of these challenges, most "customized" solutions are usually grounded in reliable, proven methodology. In other words, we've been where you're going.
We also know specialists in our network that can help with specific aspects of these challenges – accountants, CFOs, attorneys, brokers, CMOs, CROs, and the like. We will assist you getting the most appropriate subject matter expert, and get the most out of their expertise.
New Customer Acquisition
Fundamentals, Dynamics, Marketing
New Customer Acquisition
Fundamentals and metrics such as CAC
Dynamic tableau of the market
Riding the wave of continual change in marketing channels
Building ambassadors from the first purchase
DTC and Omnichannel
Expectations, Capabilities, Tracking Success
DTC and Omnichannel
Review your strategy of retail presence
What to expect and what to require of partners
How to serve partners effectively
Key capabilities for success
Tracking success (and failure) with key metrics
Brand Launch (or Re-launch)
Formulate, Calibrate, Messaging, Launch
Brand Launch (or Re-launch)
Formulating the brand statements
Calibrate for the currently addressed audience… and future
Messaging with the brand statements
Channels and tactics for launch
Pricing Strategy & Tactics
Review, Confirm, Analysis, Navigation
Pricing Strategy & Tactics
Review of your currently addressed market
Confirming the fundamentals of value and price
Margin analysis and unit economics
Navigating price increases, especially messaging and positioning
Product Line Management
Review, Analysis, Roadmaps
Product Line Management
Review current product line strategy
Competitive analysis and strategy
Dynamic customer segments and profiles
Roadmap formation, analysis, and messaging
Making in the USA
Myths v Fact, Expectations, Management
Making in the USA
Myths versus fact
Lean Manufacturing vs "Manufacturing"
What's next from China (and why it matters)
Expectations for messaging in sales performance vs brand perception
Product line management in the context of re-shoring
Sustainability Is Profitability
Fundamentals, Experiences, Org Chart
Sustainability Is Profitability
Fundamentals of sustainability as a strategy
Experiences in the field for several industries
More than a brand statement, define authenticity
Your org chart and leadership vs sustainability
Preparing Your Exit Strategy
Options, Community, Methodology, Representation
Preparing Your Exit Strategy
When and how to start exploring your options
Employee ownership, community ownership, acquisition
Timeline, process, and methods to be effective
Internal or external representation
Cautions and dangers
Your Amicable "Business Divorce"
Define Options, Negotiate, Support, Caution
Your Amicable "Business Divorce"
Define the problems, players, and goals
Valuation and terms aligned with goals
Negotiation strategy and tactics, BATNA
Building the support team
Cautions and dangers
Expansion Capital
Define, Identify, Timeline, Dangers
Expansion Capital
Define the need and write the investment thesis
Identify the options, including out-of-the-box thinking
Define timeline and expectations
Why you have to do it (the implications of hiring it out)
Building the support team
Cautions and dangers
Recruiting & Retention
Methods, Offers, Onboarding, Termination
Recruiting & Retention
Don't recruit like everyone else, it doesn't really work now
Conscious recruiting and wise interviewing
Offers that work (and why)
Onboarding and retention for the long game
Effective and compassionate termination
Building Leadership
Promote, Fundamentals, Philosophy, Ownership
Building Leadership
Why and how to promote from within
Fundamentals for first-time supervisors
Fundamentals for first-time middle managers (supervising supervisors)
Defining a philosophy that aligns with your values
Ownership, both figurative and literal
Board Formation
Diversity, Dynamics, Compensation
Board Formation
Variety and diversity on your Board
Dynamics of a Board, and best practices to ensure max efficiency
Board compensation
Recruiting and selecting candidates
Managing the process and information
Utilizing Fractional Executives
Expertise, Manage, Recruit, Network
Utilizing Fractional Executives
Getting the most out of contract expertise in Finance and Marketing
Who does what (it isn't always obvious)
Managing the costs of subject matter experts and advisors
Recruiting and selecting providers
Access our network of proven providers
Your Stealth Co-Founder
You're in the early stages of founding your organization, and you want the benefit of another set of eyes and ears on the business plan, the strategies, and the tactics. You need the benefit of a co-founder, but wary about "getting married" to a co-founder this early in the journey. We can be the experienced co-founder, without literally taking the role (or the equity).
Your Stealth Board Member
Your Stealth Board Member
Many closely held and family businesses need the expertise of a Board of Directors, but for a variety of reasons are not yet ready to form a board. We have filled that role, maintaining a low public profile or even completely confidentially. This is often done as a bridge to a professional board to maintain nimble operating stance and minimize the cost.
One-on-One Coaching Program
First, we'll construct a program structured to assist you with your specific goal or set of goals. We begin with the end in mind, and then methodically work towards the conclusion you desire.
It is a bit of a paradox, as it is quite common that executives and entrepreneurs have a general idea of success, but have not defined specific goals. So one of the first elements of the program is to explore your assumptions and dreams, and then refine that into a set of measurable, achievable goals. And we'll use those to hold you (and ourselves) accountable.
Most engagements span 2-3 months of regular sessions. You will approve, and then control the scope and the timeline. Our engagements allow the client to terminate at any time, so we're not going to hold you hostage if it isn't working for you.
All of these details are provided (and more) before we work together in our standard Engagement Letter, which we will discuss in detail before we execute it to be sure both parties are clear on expectations.